Search Engine Placement and Sponsored Advertising
Don't want to wait for search engine results? Get SEEN in under 24 hours.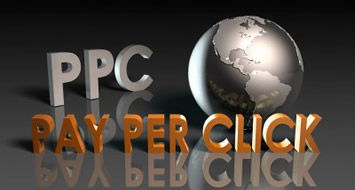 To truly market your website online it is smart to not only seek organic SEO but also a more predictable and verifiable sponsored approach as well. Pay Per Click sponsored advertising is the fastest and most accountable way to generate visibility and therefore traffic to your website. Our Pay Per Click management service will have your site in the major search engines (including Google) on day 1. This means increased traffic, visible ROI and more sales in as little as 24 hours.
Google, Yahoo, and Bing Sponsored Ads (Pay Per Click)
SAME DAY VISIBILITY. We guarantee placement on the first page of Google, Yahoo, AND Bing within 24 hours of signup! This can include any chosen search terms discussed during initial consultation. For instance, if you are a carpet cleaner in Portland, Oregon (or anywhere else) you WILL be found for your targeted terms, such as Portland carpet cleaners or Portland carpet cleaning services. YOU set your monthly click budget ($100 and up) and we will achieve the best results for that budget.
Setup includes creation of your optimized sponsored ads, extensive keyword research for your given market, a thorough analysis of your competition and other search placement metrics to guarantee your first page placement for the discussed search phrases. You will NOT find a better deal or anyone that can match the quality of our SEP (Search Engine Placement) service.
All Sponsored Ad campaigns include comprehensive monthly reports for monitoring web results. You will know exactly where your money is going, and the results will be visible and measurable. On top of this, our campaigns focus on landing page relevance, improving conversion and click-through rates and minimizing the cost per click to our clients. For you this can mean much higher return on investment (ROI) and better ad performance.
Our SEO Promise

Our SEO and PPC services are comprehensive and specialized for EACH of our clients for maximum targeted visibility.

Guaranteed Results!