Intelligent Web Hosting – Host Your Website the RIGHT Way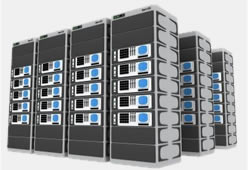 What are the key factors in hosting websites? Uptime, stability, compatibility, and speed! The wrong answer is to pay some mega domain registrar to host your website (you know the ones) and end up with a watered down solution, floating in the ocean without a paddle. Web hosting isn't just about supplying a space on the web, it is about managing and maintaining that place on the web. Our hosting plans are backed by the largest hosting companies in the United States but we take pride in managing and operating everything in house. Whether you are just getting started with your new website, need additional space or bandwidth, or just want to add a new email, we are here to help.
The hosting plans at Inova Web use the most proven and stable infrastructure and technologies available to produce industry leading stability and uptime. We have complete control over this hosting and custom tailor it to meet each client's individual needs. Some companies oversell their service with negative effects on client websites performance and stability. With our hosting plans you have your OWN disk space and bandwidth that is free from use by other clients. In fact, we give you more than you will ever use to ensure that you never run into problems. It costs more to do this but we feel it helps set our hosting apart.
What else sets our hosting apart?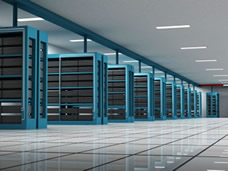 100% uptime guarantee – If you EVER experience website or email downtime, contact us and we will investigate the problem and pro-rate you for the following month.
Nightly backups – Your entire website is backed up every single night.
24/7 tech support – If you notice an issue with your website, email, or anything else – or just have a quick question about your hosting plan, logins, or control panel – Call or email us and we'll get back to as soon as possible, usually the same business day.
State of the art infrastructure and technology – All of our hosting servers are located in high bandwidth data centers connected to some of the internet's largest backbones. Our servers utilize Intel Xeon processors and the latest software and backup tools to provide you reliable and stable service 24 hours a day.
Easy to use Control Panel – For our clients that are a bit more hands on, we allow complete access to all areas of their websites. Whether you just want to check-up on your available bandwidth or disk space, or create a new email account, you can do it all from here.
All our hosting plans also include:
Red Hat Certified Engineers and Technicians
Regular full site backups
The latest technologies – Apache, MySQL, PHP, Fantastico, PhPmyAdmin
You Want Results!
Inova Web can help take your web visibility to the next level – Whether you want to:
Get your business in the local map results for your targeted search terms.
Be visible on the first page of Yahoo, Bing and Google for different keywords.
Represent your business locally through custom sponsored ads displayed in local search results.
Increase your online profile and visibility through relevant site listings and social networking.
We Specialize in getting our clients Visible!
Many of our clients spent hard-earned money having a website built but were not seeing the kind of results they had hoped for. Having a well-built website that is pleasing to the viewer is only part of the equation.
Competition is high on the web today and to get a real return on investment often requires a high level of understanding and ability to play the web marketing game.
Let's Work Together
We've helped dozens of local and national businesses achieve their goals online. Contact us today to get the process started, the competition isn't stopping!