Custom Graphic Design and Branding Services
Here are some image galleries of our print marketing and graphic designs. Click a thumbnail to open the images – hit escape or click the large images again to close. Thanks for looking!
Professional Business Logos
Here are some of the logos we have designed in the last few years. We generally create 3-5 concepts for our clients and then refine the one they like the best. Logo design usually takes somewhere between 2 & 10 hours to complete.

Multiple Revisions for Website and Logo Designs!
The most important thing is that you love the look! Your logo or website design are NOT done until you say so. We will work with you and revise as needed until the design is just right.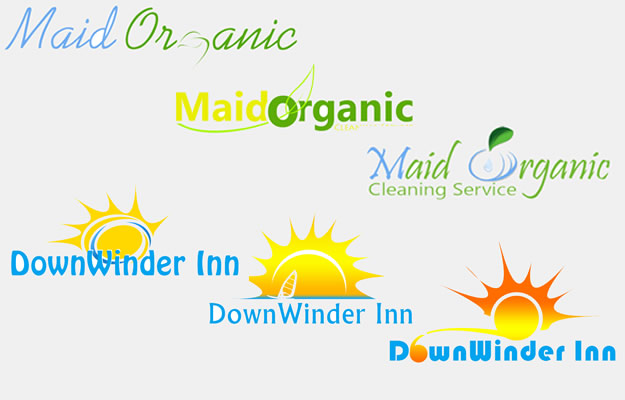 Web Graphic Design
Having an eye catching website, one that is not only pleasant to read but pleasant to see, is something that sets the best apart. Beauty is only half of the equation however as a website needs to load quickly and perform reliably to provide a truly great user experience. Our designs not only have a focus on eye pleasing aesthetics but also on being as efficient as possible. This means optimizing all your graphics for file-size and footprint while not sacrificing any visual accuracy. This helps your site perform better in search engine results and ensures that your viewers will not be waiting for pages to load and potentially lose interest.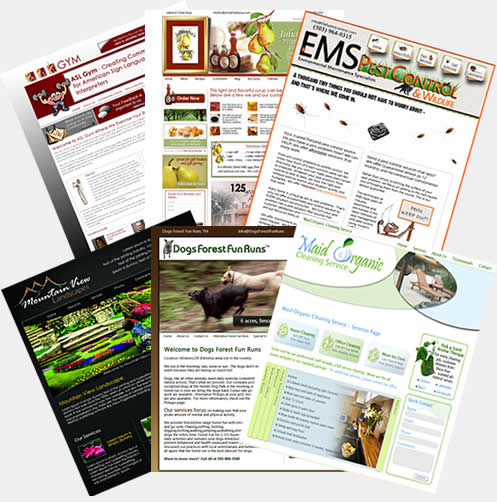 Whether you're starting from scratch or you just want an awesome new look for your current site. We offer full design services for web graphics and logos as well as full branding services to help you establish your brand presence.
Custom Graphic Web Designs
Some of these are rough drafts, some are finals. Some made it to the web and others were just concept. All of the designs are original and custom.

Custom Business Cards
Our business cards are terrific and follow the same style of wow factor graphics except in the few cases the client is looking for subtlety, in which case small touches can make all the difference. Printed on heavy 14 stock with either gloss or matte finish, two sided full color, they always leave a good first impression.

Print Business Brochures, Signs & Marketing Fliers
Print marketing is the oldest form of marketing aside from word of mouth, so any marketing company's portfolio is incomplete without a set of custom business marketing fliers… we can do rack cards, tri-folds, door hangers, postcards, full sheet (8.5″ x 11″) or any of the other standard sizes. We recently did yard signs as well and can quickly fulfill the order once the design is complete.

Facebook Page Images
Here is a sample of our custom designed business Facebook page images.

Custom Website Graphics & Branding Slides
Here is a sample of our custom website graphics and branding slides. Custom website graphics are what make each page look unique and help define the theme overall. These slides are often used in additional applications including Google Map and other Internet Phone Book profiles, custom business branding videos, email marketing campaigns and more!

You Want Results!
Inova Web can help take your web visibility to the next level – Whether you want to:
Get your business in the local map results for your targeted search terms.
Be visible on the first page of Yahoo, Bing and Google for different keywords.
Represent your business locally through custom sponsored ads displayed in local search results.
Increase your online profile and visibility through relevant site listings and social networking.
We Specialize in getting our clients Visible!
Many of our clients spent hard-earned money having a website built but were not seeing the kind of results they had hoped for. Having a well-built website that is pleasing to the viewer is only part of the equation.
Competition is high on the web today and to get a real return on investment often requires a high level of understanding and ability to play the web marketing game.
Let's Work Together
We've helped dozens of local and national businesses achieve their goals online. Contact us today to get the process started, the competition isn't stopping!